四川省萬馬機械制造有限公司
簡 介
Company Profile of
Sichuan Wanma Machinery Manufacturing Co., Ltd.
四川省萬馬機械制造有限公司始建于2000年3月15日,是一家專注于農業機械生產制造企業,具有近20年的生產經驗,主導產品有:智能售米機、礱谷機、6N系列碾米機、9F系列粉碎機、6FP系列磨粉機、9ZT系列鍘草機、TQSC系列除石頭除雜機、93QS系列切碎機、5TY系列玉米脫粒機、5TG系列水稻、油菜、谷子(小米)、小麥、黃豆、綠豆、扁豆脫粒機等品種;銷售網絡健全,遠銷東南亞、歐洲、非洲等國,年生產能力達5萬臺(套),公司注冊資金1000萬元人民幣,屬于民營企業的有限責任公司,擁有自由進出口經營權、并獲得海關登記證、CE**、RoHS**、ISO9001**。
Founded on March 15, 2000, Sichuan Wanma Machinery Manufacturing Co., Ltd. is a company specializing in the production and manufacture of agricultural machinery with nearly 20 years of production experience. Its main products include: Series 6N Rice Husking Machine and Series 9F Grinders, Series 6FP Flour Mills, Series 9ZT Hay Cutters, Series TQSC Derocker and Cleaner, Series 93QS Chopper, Series 5TY Corn Thresher, Series 5TG Rice, Rape, Millet, Wheat, Soybean, Mung Bean, Hyacinth Bean Thresher; with sound sales network, the machines are sold to Southeast Asia, Europe, Africa and other countries. Its annual production capacity reaches 50,000 sets. The registered capital of the company is 10 million yuan. It is a private limited liability company with free import and export operation right and has obtained Customs Registration Certificate, CE Certification, RoHS Certification, ISO9001 Certification.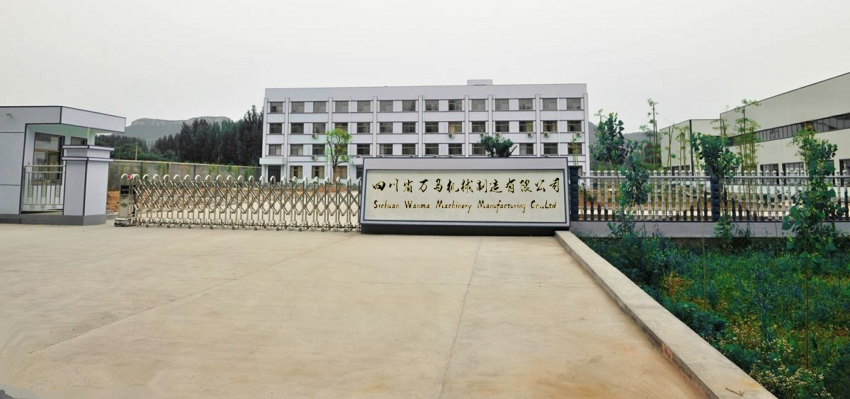 四川省萬馬機械制造有限公司擁有廠區面積33000m2,擁有加工中心2臺、數控車床10臺、數控銑床2臺、數控磨床2臺、軸承專用壓力設備3臺等其他設備共計60余臺(套);擁有動平衡機2臺、硬度計1臺、靜平衡檢測儀2臺等其他檢驗檢測設備共計30余臺(套),現有在職職工38人,專業技術人員15人。具備較強的自主研發創新能力,先后申報**發明3個,實用新型35個,展示證書過期或者失效,證明曾經擁有權利,現已公開使用,1項獲四川省科技創新一等獎。
Sichuan Wanma Machinery Manufacturing Co., Ltd. has a factory covers 33000m2, which has more than 60 machines such as 2 machining centers, 10 CNC lathes, 2 CNC milling machines, 2 CNC grinding machines, and 3 special bearing pressure equipment; 2 dynamic balancing machines, 1 hardness tester, 2 static balance detectors and other inspection equipment, totaling more than 30 sets. There are 38 employees, including 15 professionals. By virtue of strong and independent R&D and innovation capabilities, it declare 3 national invention patents, 35 utility model patents, Dissplay certificate expirstion or invalidation,proving that it was previously owned and has now been publicly used and 1 first prize of Sichuan Science and Technology Innovation.
四川省萬馬機械制造有限公司是中國"鐵輥式碾米機(標準號:JB/T9792-2013)"標準的制定單位之一;屬于"**高新技術企業",產品連續多屆獲得"四川aa","萬馬山"牌組合機被樂山市認定為"樂山市**商標",并被樂山市認定為"樂山市重點**企業",并成為四川省農業機械研究設計院的"科技成果中試基地"。
Sichuan Wanma Machinery Manufacturing Co., Ltd. is one of the participants who establish China's "Iron Roller Rice Husking Machine (standard number: JB/T9792-2013)" standard; it belongs to "National High-tech Enterprise" and its products have won "Sichuan Famous Brand" for several consecutive times and "Wanmashan" combinational machine was recognized as "Leshan Famous Brand" by Leshan authority, and the company was recognized as "Leshan Key Leading Enterprise" by Leshan authority, and became the "Science and Technology Achievement Pilot Base" of Sichuan Agricultural Machinery Research and Design Institute.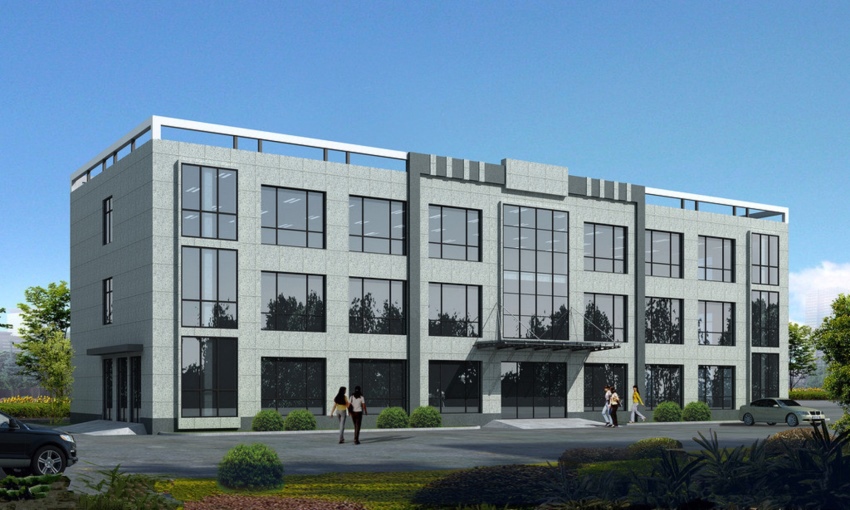 企業經營理念:質量aa、合作共贏、服務社會。
Business Philosophy: Quality first, win-win cooperation, serving the society
企業文化
1、理念:用戶至上、質量為本、服務用心、回饋社會
2、愿景:萬馬制造——服務**農機100年
3、口號:以專業、專注的精神,為客戶創造價格,與客戶共同發展
4、廣告語:民以食為天,食以米為先! 興萬馬牌碾米機
1、Idea:The user is supreme, quality-oriented
Service intentions, giving back to society
2、Vision: Wanma Manufacturing - Serving Global Agricultural Machinery for 100 Years
3、Slogan: In a professional, dedicated spirit, create prices for customers, and common development with customers
4、Slogan: People use food as their food, rice as their priority, and XINGWANMA brand rice milling machine
declareDisplay certificate expiration or invalidation, proving that it was previously owned and has now been publicly usedDisplay certificate expiration or invalidation, proving that it was previously owned and has now been publicly used